Greets, all. You do some excellent colouring. Yes,
you
. Meanwhile,
I
. I do not. So if you've got some time to kill, I need help figuring out a basic colour scheme for my pet doodle. Which is still very rough, apologies.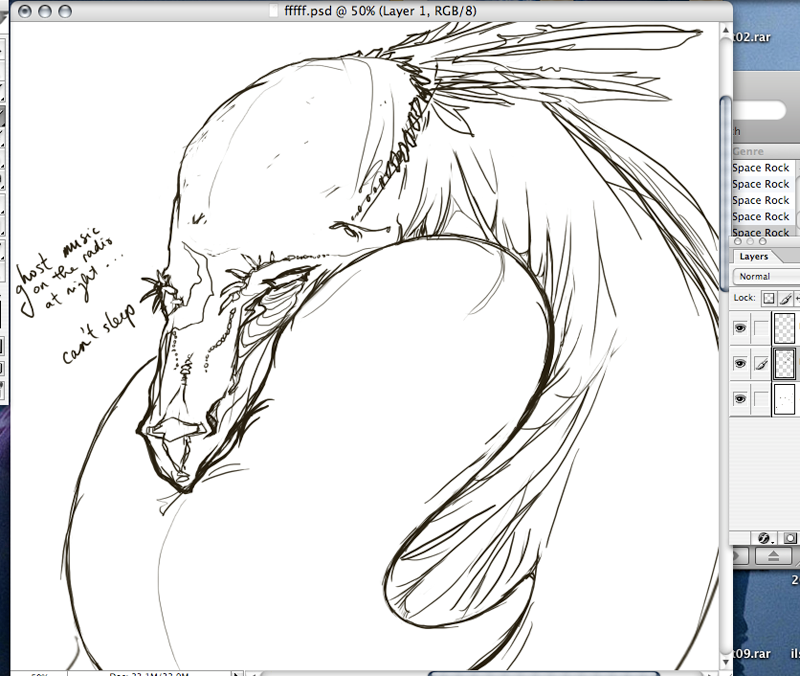 At first, this was going to be some form of rainbow quetzel, right? And then the heart-sac showed up and I went, "Oh okay, I will just make you
*dazzle*
fluorescent orange!" Except I'm pretty sure that would look terrible. And now I don't know if I'd rather keep it all muted, or go for the gold and just slap neon/lens flare all over the place.
I ... well, I guess
I'm just curious if there's any strikingly obvious palette you would use
, because I have no idea and it is preventing me from continuing with the lines. >[
Additionally: anyone here draw to a particular kind of music? Boards of Canada got me to pick up my tablet again after months and months, and is also making me add feathers to things. HM.